WEBINAARI: Variaation (hajonnan) ymmärtäminen ja sen vaikutus päätöksentekoosi
28.11.2018 09:00 - 09:45
Tämä on jatko-osa torstaina 8.11.2018 pidetylle webinaarille: "Lean Six Sigma "Understanding Variation - The Key to Manage Chaos".
Webinaariin kuvaus:
Yhtiön tai organisaation johtaminen perinteisten kuukausiraporttien perusteella on kuin yrittäisi ajaa autoa seuraten keskiviivaa ainoastaan auton peruutuspeilistä. Kuukausi keskiarvojen vertailu on rajoitettua vertailua, ja voi johtaa virheellisiin päätöksiin. Keskiarvot saattavat kertoa vain prosessin tyypillisestä normaalista vaihtelusta (kohinasta), jolloin tehdään erilaisia virheitä. Niitä voi olla esim. "kohinan tulkinta kuin se olisi signaali, tehdään sen perusteella virheellisiä päätöksiä". Tämä webinaari kuvaa tuota tilannetta esimerkin valossa, ja osoittaa keinon välttyä tekemästä virheellisiä johtopäätöksiä ja virheellisiä ratkaisuja.
Agenda:
9.00-9.03 Avaus
9.03-9.40 Esitys
9.40-9.45 Q & A
Webinaarin puhujana toimii Kalevi Kaski kattavalla 40 vuoden kokemuksella. Kalevilla on 18 vuoden kokemus Lean Six Sigma ja Lean menetelmien menestyksellisestä soveltamisesta useassa Euroopan maassa. Puhuja on sertifioitu Lean Six Sigma Master Black Belt ja Lean Master.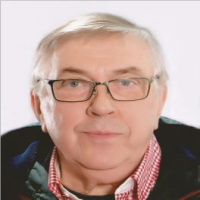 Lämpimämpi Design Oy on yksi Oppia.fi kouluttajakumppaneista. Tutustu heidän koulutustarjontaan täältä