WEBINAARI: ITILin jatkokurssien tentit - kuinka lukea kysymykset oikein?
27.09.2018 09:00 - 10:00
ITILin jatkokurssien tenteissä on oma logiikkansa. Kun tuon logiikan ymmärtää niin kysymyksistä on paljon helpompi saada irti mitä kysymyksellä haetaan ja siten omaa hankittua osaamista on helpompi käyttää kysymyksien vastaamiseen. Tässä webinaarissa tutustutaan kysymyksien rakenteeseen, vastausvaihtoehtojen sisältöön ja ja vastaustekniikkaan yleistämällä harjoitustenteistä saatuja havaintoja, kokoamalla niitä yhteen ja soveltamalla koostettua tietämystä pariin harjoitustentin kysymykseen.
Tässä webinaarissa käyty sisältö auttaa sinua onnistumaan seuraavien ITILin jatkokurssien sertifiointitestissä:
Aikataulu:
08.50-09.00 Liittyminen webinaariin
09.00-09.45 Esitys (Lari Peltoniemi, Senior Consultant, Wakaru Oy, Suomeksi)
Puhuja: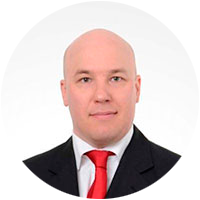 Lari Peltoniemi on työskennellyt prosessien ja toiminnan kehittämisen ja arvioinnin alueella yli 10 vuotta. Päätoimisesti IT-palveluiden prosessien määrittelyn, kehittämisen ja johtamisen alueella hän on toiminut vuodesta 2005. Hän on konsultoinut ja valmentanut useita suomalaisia ja kansainvälisiä yrityksiä ja organisaatioita ITIL/ITSM prosessien määrittelyihin, käyttöönottoon ja kehittämiseen liittyen. Lari on sertifioitu ITIL Foundation, ITIL Intermedate, CMDB Foundation, SIAM Foundation ja VeriSM Foundation -valmentaja.
HUOM! Webinaari on mahdollista katsoa myös jälkitallenteena, jos et pääse mukaan live-lähetykseen. Suosittelemme rekisteröitymistä ensin Oppia.fin käyttäjäksi. Jälkitallenteen katsomiseen tarvitset myös BrightTalk-palvelun tunnukset. Jos et ilmoittautunut live-lähetykseen, voit yhä luoda BrightTalk-tunnuksen jälkitallenteen katsomiseen seuraamalla Oppia.fin antamia ohjeita.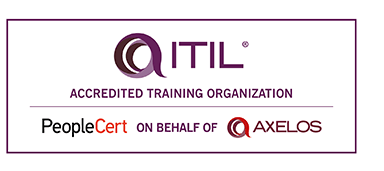 ITIL® is a registered trade mark of AXELOS Limited, used under permission of AXELOS Limited. All rights reserved.
The SwirlTM is a trade mark of AXELOS Limited, used under permission of AXELOS Limited. All rights reserved.
Wakaru Oy is an Accredited Training Organisation for ITIL®.