PRINCE2®:n uudet (v)aatteet
02.02.2018 09:00 - 10:00
PRINCE2 on kansainvälisesti tunnettu projektinhallintamenetelmä. Monien mielestä se on jäykkä ja byrokraattinen, mutta onko näin? Tunnetko sen siis oikeasti?
PRINCE2 jättää monta asiaa soveltajan valittavaksi ja se vaatii aina soveltamista. Siihen on helppo yhdistää myös erilaisia tekniikoita ja organisaation käyttämiä prosesseja vaikkapa tuotekehitysprosesseja tai ketteriä menetelmiä. On tärkeää, että organisaatio tekee siitä oman näköisensä ja projektipäällikkö soveltaa sitä projektiinsa huomioiden projektin vaativuuden, riskit, monimutkaisuuden jne.
Tämä webinaari on tarkoitettu kaikille projekteissa toimiville riippumatta siitä, onko PRINCE2 uusi vai vanha tuttavuus.
PRINCE2:n uusi painos eli 2017 edition:
PRINCE2:n soveltaminen niin organisaation kuin yksittäisen projektinkin tarpeisiin on pakollista
Kulmakivinä edelleen periaatteet, teemat, prosessit ja räätälöinti
Periaatteet ja teemat yhdistyvät entistä selvemmin
Runsaasti viittauksia ketteriin menettelyihin
Sertifiointeja uudistettu
Aikataulu 2.2.2018
9:00 - 9:15 Sisäänkirjautuminen ja tekniikan testaus
9:15 – 9:50 Esitys
9:50 – 10:00 Kysymyksiä ja keskustelua
Puhumassa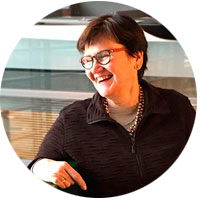 Tarja Isosaari toimii Wakaru Oy:n vanhempana konsulttina. Hänellä on muutaman vuosikymmenen kokemusta projektityöskentelystä ja on yksi harvoista sertifioiduista Suomen PRINCE2 -kouluttajista. Lue Tarjan blogikirjoitus PRINCE2:2017 on täällä tänään

Tutustu PRINCE2 uudistukseen Axeloksen sivuilta. Oppimisen verkkokaupasta löydät tulevat PRINCE2 Foundation sekä PRINCE2 Practitioner -koulutukset.'
PRINCE2® is a registered trade mark of AXELOS Limited, used under permission of AXELOS Limited. All rights reserved.