Duration: 1.0 days
Description
Kompleksinen toimintaympäristö - uusia ilmiöitä - asiakaskäyttäytymisen muutos - teknologian kehittyminen
Mitä nämä kaikki tarkoittavat meille, työyhteisöllemme ja minulle? - Päivän polttava kysymys. Asiat ovat monimutkaisia, emme tiedä niistä vielä kaikkea ja asiat muuttuvat nopeasti. Ilmiöt ja asiat tarvitsevat laajempaa keskustelua, jotta voimme ymmärtää erilaisia näkökulmia ja nähdä niiden vaikutuksen meihin. Siten voimme miettiä, mitä sille tulee tehdä tai miten toimintaamme tulee sopeuttaa siihen nähden.
Päätöksiä on vaikea tehdä, jos ei näe koko kuvaa.

Henkilöstön on vaikea sitoutua, jos ei ymmärrä mistä on kysymys.

Voi nousta turhia konflikteja, jos ei kuulla toisten erilaisia näkemyksiä samasta asiasta.
Tähän teemaan on rakennettu Dialogin vuoro - koulutus sinulle, joka haluat parantaa dialogisia taitojasi.
Lue tietojohtamisen professorin Harri Laihosen kirjoittama artikkeli "Lohkoketjut ja tuloksellisuusdialogi"
Dialogin vuoro - koulutuksen tavoitteena on lisätä dialogiin perustuvien osallisuuskäytäntöjen suunnittelu- ja toteutusosaamista sekä kyvykkyyttä rakentavaan keskusteluun yrityksissä tai suomalaisessa yhteiskunnassa. Yrityksissä ja yhteiskunnassamme tarvitaan dialogia kompleksisessa toimintaympäristössä. Dialogin avulla voidaan löytää uusia näkökulmia ja ideoita, jotka ruokkivat innovatiivisuutta ja sitä kautta yritykselle kilpailukykyä tai yhteisölle uusi ratkaisuja parantaa hyvinvointia yhteiskunnassa.
Erätauko auttaa syventämään ymmärrystä erilaisista aiheista ilman pakkoa yksimielisyyteen tai nopeisiin ratkaisuihin. Samalla rakennat luottamusta ja osallisuutta yhteisössä. Toimintamalli sisältää työkaluja keskusteluiden suunnitteluun, ohjaamiseen ja vaikuttavuuteen.
Dialogia voidaan soveltaa monella alalla. Koulutus sopii esimiehille, asiantuntijoille, ylimmälle johdolle, henkilstön kehittäjille.
Tervetuloa mukaan!
Aiempien osallistujien kommentteja:
"Kiitos hyvästä valmennuksesta!"

"Eilen tutustuimme #erätauko -dialogien vetämiseen. Hyödynnämme menetelmää kevään #oonahanke -työpajoissa.Kiitos @TEloranta hyvästä koulutuksesta ja @SitraFund materiaaleista!"
Kysy myös asiakaskohtaisesta toteutuksesta.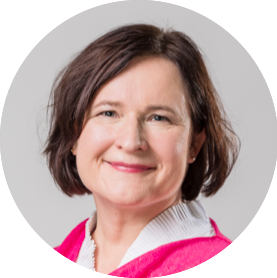 Tarja Eloranta, tietojohtamisen asiantuntija, business coach ja valmentaja
KM Future ky
puhelin 045 2275021
tarja.eloranta@kmfuture.fi
Ohjelma:
Erätauko konteksti ja tarve dialogille

Virittäytyminen, dialogin perusteet ja tarve dialogille
Erätauko - dialogin erityispiirteet ja sovellettavuus

Opi Erätauko

Dialogin ohjaamisen perusteet

Oppeja ja käytännön sovelluksia.

Loppukeskustelu, reflektointi
Miten ja missä voin hyödyntää Erätaukoa fasilitointityössäni?
Kahvit työn ohessa.
Cancellation terms
If you can not participate this course, you can send someone else instead of you. If cancellation is done less than two (2) weeks before the course start, we will charge 50% of the price. In case of no show without any cancellation, we will charge the whole price. Cancellation fee will also be charged in case of illness.