#RACE2025
Tämän vuoden #RACE2025-seminaari järjestetään 24. toukokuuta upeissa puitteissa Scandic Marina Congress Centerissä, Helsingissä.
Päivä alkaa 08:30 ja päättyy 16:00.
Seminaari on erinomainen tilaisuus verkostoitua teknologiasta kiinnostuneiden huippuasiantuntijoiden ja johtajien kanssa.
SAP-teknologiamurrosbarometri
Päivän aikana julkaistaan tuoreen SAP-teknologiamurrosbarometrin tulokset sekä päästään koodaamaan.
Jos et vielä vastannut teknologiabarometriin, niin voit tehdä sen tästä.
Keynote-puheenvuorot
Alf Rehn - Vapauttakaa Innovaatio
Elämme yltäkylläisyyden ajassa. Meillä on enemmän resursseja luoda uutta kuin koskaan aikaisemmin, ja eksponentiaaliset teknologiat mahdollistavat miltei uskomattomia asioita. Mutta miksi niin iso osa innovaatiotyöstä keskittyy pieniin kysymyksiin ja luo ratkaisuja ennen kaikkea ihmisille joilla jo on niin paljon? Puheenvuorossaan professori Alf Rehn haastaa innovaatiokeskustelun, ja esittää miten kriittisempi lähestymistapa voi olla osana innovaation koko potentiaalin vapauttamisessa.
Who is Alf Rehn?
In 2016, Thinkers50, the pre-eminent listing of management thinkers, included Alf Rehn on their Guru Radar, a list of "the 30 management thinkers most likely to shape the future". He is recognized as a global thought-leader in innovation and creativity, has been profiled in international media (including, but not limited to, Italian fashion magazines and Brazilian arts journals), and is coming up to his 1000th keynote. Alf is 46, the Professor of Innovation, Design, and Management at the University of Southern Denmark, sits on numerous boards of directors, and is in addition a bestselling author and a strategic advisor for everything from hot new startups to Fortune 500-companies.
Dirk Ammermann – SAP Leonardo – Digital transformation in a connected and networked world
Technologies like the Internet of Things, machine learning, and blockchain promise to drive digital transformation. Concepts like data flows, event-driven architecture, or digital twin complement traditional enterprise architectures. But how do these technologies and concepts deliver business outcomes in a connected and networked world where customer journeys are digitized and business value is delivered through an ecosystem of partners? What is the impact on business processes for product engineering, supply chain, manufacturing, operations, maintenance, and services? How do you evolve your solution landscape and where do you start? The presentation will provide examples and explain SAP's approach for digital transformation at scale.
Who is Dirk Ammermann?
Dirk Ammermann is Vice President for application strategy in SAP's product unit for digital supply chain and manufacturing. During his 15-year tenure at SAP, Dirk worked in corporate strategy, product management and strategy, and partner enablement with focus on platform and technology topics. Before joining SAP, he was management consultant at McKinsey & Company. Dirk holds a Dr.-Ing. in Electrical Engineering from TU Braunschweig, Germany, and a M.S. from Georgia Institute of Technology, Atlanta.
Hands-On työpajat
Tämän vuoden uutuutena järjestetään hands-on-työpajoja, joissa nopeimmat ilmoittautujat pääsevät konkreettisesti kokeilemaan ja koodaamaan SAP:n uusimpia tuotteita, kuten Fiori ja Leonardo IoT.
Järjestäjä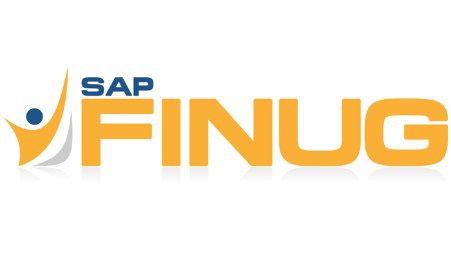 Tilaisuuden järjestää SAP Finug ry ja se on jäsenille maksuton.
Olenko jäsen? Tarkista tästä.
KUMPPANINÄYTTELY
Seminaarin kumppaninäyttelyssä esitellään uusimpia sovelluksia ja teknologioita!