Duration: 2.0 days
Description
Varmista paikkasi ilmoittautumalla viimeistään kaksi viikkoa ennen kurssia. Tämän jälkeen ilmoittautumiset käsitellään jälki-ilmoittautumisina mahdollisuuksien mukaan.

Sertifiointitenttien toimittajana yhteistyökumppaninamme on PEOPLECERT. Tentin suorittavat osallistujat tulevat saamaan heiltä sähköpostia liittyen oman tenttitilin aktivoimiseen, tenttiajan varaamiseen ja sen kautta myöhemmin tuloksen sekä mahdollisen sertifikaatin toimittamiseen.

Kurssin kuvaus
PRINCE2 (PRojects IN Controlled Environments) pyrkii luomaan hallitun ja hyvin johdetun projektinhallintaympäristön sekä tarjoamaan selkeiden prosessien, komponenttien ja tekniikoiden kautta yksiselitteiden tavan kaikenlaisten projektien läpivientiin. PRINCE2 tarjoaa reaalimaailmassa testattujen parhaiden käytäntöjen kautta maailmanluokan systematiikan projektijohtamiseen.

Tämä kaksipäiväinen PRINCE2 Practitioner-valmennus syventää PRINCE2-osaamista uudelle tasolle. Practitioner-kurssilla paneudutaan yksityiskohtaisesti kaikkiin PRINCE2:n periaatteisin ja prosesseihin sekä niitä täydentäviin teemoihin. PRINCE2-teoriaa käsitellään reaalimaailman tehtäviä simuloivan case-projektin ja harjoituskokeen kautta PRINCE2:n käytännön hyödyntämisen näkökulmasta.

Kurssin jälkeen osallistujalla on yksityiskohtainen tietämys PRINCE2-projektijohtamisen menetelmästä ja kaikista siihen liittyvistä periaatteista, teemoista ja prosesseista. Valmennus antaa osallistujille valmiuksia suunnitella ja johtaa erilaisia ja erikokoisia projekteja, suunnitella oikeantyyppistä projektiorganisaatiota ja projektirakenteita, tunnistaa projektien menestystekijöitä sekä hyödyntää PRINCE2-viitemallia omaan organisaatioon sopivaksi.

Koulutuspäivän aikataulu
Koulutuspäivän aikataulu on klo 9-17, tämän lisäksi osallistujilla saatetaan teettää esi- ja välitehtäviä.

Valmentajat
Valmentajina toimivat Wakarun kokeneet ja PRINCE2-sertifoidut valmentajat.

Kohderyhmä: Kurssin kohderyhmänä ovat projektien kanssa toimivat henkilöt, erityisesti projektipäälliköt, projektin tukihenkilöstö, ohjausryhmän jäsenet, projektikoordinaattorit, projektityömenetelmien kehittäjät, konsultit ja PRINCE2-viitemallista kiinnostuneet henkilöt.

Esitiedot: Kurssille osallistumiseen vaaditaan PRINCE2 Foundation -kurssin tiedot. Sertifiointitestiin osallistuminen edellyttää hyväksytysti suoritettua PRINCE2 Foundation -sertifiointia tai jotakin seuraavista sertifioinneista:
Project Management Qualification (PMQ)*
Project Professional Qualification (PPQ)*
Project Management Professional (PMP)**
Project Management Professional (PMP)®**
Certified Associate in Project Management (CAPM)**
IPMA taso A® (Sertifioitu projektinjohtaja)***
IPMA taso B® (Sertifioitu vanhempi projektipäällikkö)***
IPMA taso C® (Sertifioitu projektipäällikkö)***
IPMA taso D® (Sertifioitu projektiosaaja).***

Materiaali: Kurssimateriaali ja sertifiointitesti ovat englanninkielisiä, opetus on suomenkielistä. Osallistujat saavat koulutuspaikalla virallinen PRINCE2-käsikirjan "Managing Succesful Projects with PRINCE2". Materiaaliin on hyvä perehtyä ennen kurssin alkua, tämä helpottaa intensiivisen kurssin seuraamista. Kurssilla jaettavaan materiaaliin sisältyy harjoitustehtäviä sekä harjoitustentti. Kurssina aikana on varattava aikaa kotitehtävien suorittamiseen.

Testi: Kurssi antaa hyvät valmiudet PRINCE2 Practitioner Exam- testin suorittamiseen. Kurssille osallistujat hankkivat myös testin, suorittamistapoina on valittavissa etävalvottu online-tentti tai kynä ja paperi -tentti erikseen sovittavana ajankohtana. Testi ei sisälly kurssin hintaan, vaan se veloitetaan erikseen. Testiin valmistautumiseen on syytä varata aikaa 10-20 tuntia. Testin kesto on 2,5 tuntia (+ mahdollinen 30 min. kielilisä), testissä saa olla mukana PRINCE2-käsikirja. Ilmoittautuminen on sitova.

OHJELMA:
DAY 1:
Welcome and introduction
Principles, themes and process model
Tailoring
Starting up a project process
Organization theme
Business case theme
Directing a project process
Quality theme
Plans theme
Initiating a project process
Homework: part of practice exam
DAY 2:
Risk theme

Controlling a stage process

Managing product delivery process

Change theme

Progress theme

Managing stage boundary process

Closing a project process

Preparation for exam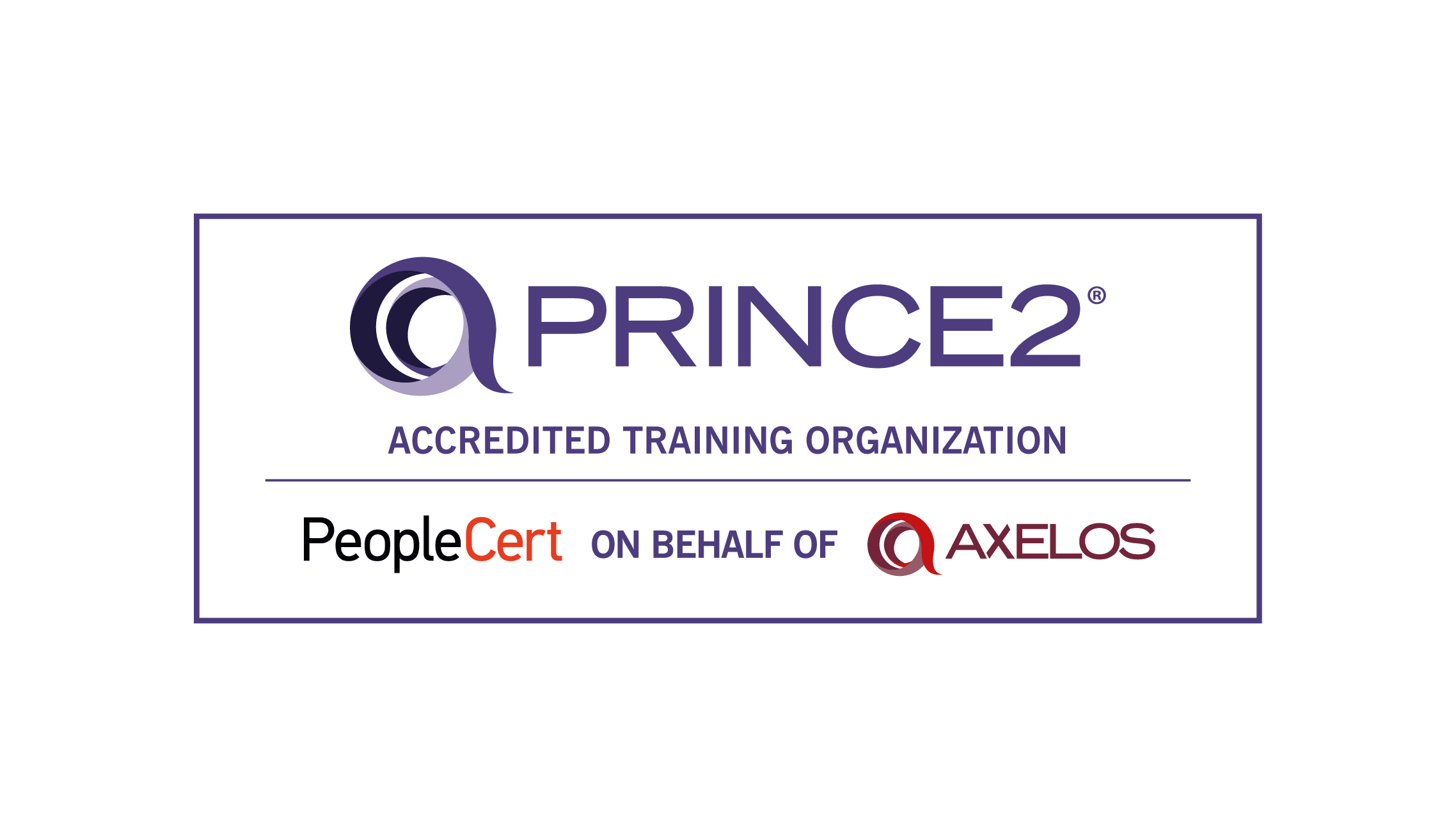 PRINCE2® is a registered trade mark of AXELOS Limited, used under permission of AXELOS Limited. All rights reserved.
The SwirlTM is a trade mark of AXELOS Limited, used under permission of AXELOS Limited. All rights reserved.
Wakaru Oy is an Accredited Training Organisation for PRINCE2®.