Duration: 3 days , Course language: finnish, Material language: english, Material: pdf
Certification exam: Yes, Exam language: english, Exam type: online
Description
Oletko tietotekniikkapäällikkö tai IT-ammattilainen, jonka työhön kuuluu digitaalisten tuotteiden ja palvelujen toimittaminen tai kehitys?
ITIL 4 Specialist: High-Velocity IT -moduuli opettaa IT-ammattilaisille olennaiset taidot, joita he tarvitsevat työskennellessään digitaalisien palveluiden parissa tai digitaalisissa muutosprojekteissa.
Oppimistavoitteet
Ymmärtää käsitteet digitalisoituvan yrityksen nopeasta kehitystarpeesta, huomioiden myös IT:lle asetetut vaatimukset
Ymmärtää digitaalisen tuotteen elinkaaren ITIL-toimintamallin avulla
Ymmärtää TIL: n ohjaavat periaatteet (Guiding Principles) ja muiden peruskäsitteiden merkityksen nopeasti kehittyvien IT palveluiden tuottamisessa
Tietää kuinka edistää arvon saavuttamista digitaalisilla tuotteilla
Esitietovaatimukset
ITIL 4 Foundation -sertifikaatti.

Koulutuspäivän aikataulu
Koulutuspäivän aikataulu on klo 9-16.
Valmentajat
Valmentajina toimivat Wakarun kokeneet ja ITIL-sertifoidut valmentajat.

Kurssimateriaali
Kurssimateriaali on englanninkielinen. Kurssimateriaali toimitetaan oppilaille etukäteen pdf-muodossa (kannattaa ottaa oma tabletti tai läppäri mukaan, jolta voi lukea materiaalia kurssin aikana).
Osaamisen todistaminen sertifioinnilla
Kurssilla suoritettavat harjoitukset valmentavat samalla osallistujia kurssin jälkeen suoritettavaan sertifiointitestiin.
Kysymyksien vaativuustaso: Bloomin taksonomian tasot 2-3
Monivalintakoe: yksi vaihtoehto neljästä on oikein, yksi piste / oikea vastaus ei miinuspisteitä
Tentti kieli: englanti
Tentin kesto: 1 tunti 30 minuuttia + 25% muille kuin englantia äidinkielenään puhuville
Kysymysten määrä: 40
Läpipääsyraja: 28/40 - 70%
Yksi piste / oikea vastaus
Oheismateriaalin käyttö ei sallittu
Osallistumisedellytykset: ITIL 4 Foundation sertifikaatti + osallistuminen kursseille
Sertifiointi ei vanhene
Toteutustapa: verkkotentti tai paperitentti viimeisen koulutuspäivän päätteeksi
ITIL 4 -jatkokurssit
Katso webinaaritallenne ITILin jatkokurssien esittelystä: https://www.oppia.fi/webinars/itil-4n-uusimmat-uutiset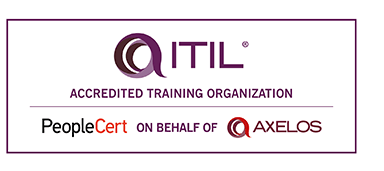 ITIL® is a registered trade mark of AXELOS Limited, used under permission of AXELOS Limited. All rights reserved.
The SwirlTM is a trade mark of AXELOS Limited, used under permission of AXELOS Limited. All rights reserved.
Wakaru Oy is an Accredited Training Organisation for ITIL®.
Katso myös: HUMAN to HUMAN - itSMF Finlandin palvelujohtamisen ajankohtaistapahtuma 11.11. Helsingissä
| Date | Start time | End time | Nb! |
| --- | --- | --- | --- |
| 15.11.2021 | 09:00 | 16:00 | |
| 16.11.2021 | 09:00 | 16:00 | |
| 17.11.2021 | 09:00 | 16:00 | |
Cancellation terms
Ilmoittautuminen on sitova. Mikäli ilmoittautuja ei pääse kurssille, voi hänen sijastaan tulla toinen henkilö. Mikäli ilmoittautumisen peruutus tehdään vähemmän kuin 14 päivää ennen kurssin alkua, veloitamme toimisto- ja varauskuluina 50% kurssimaksusta. Mikäli ilmoittautunut jää saapumatta kurssille ilman peruutusilmoitusta, veloitamme koko osallistumismaksun. Kurssimateriaalin toimittamisesta oppilaalle peruuntumistapauksessa veloitamme lisäksi 100 EUR. Peruutusmaksut veloitetaan myös sairastapauksissa.