Duration: 3 days , Course language: finnish, Material language: english, Material: pdf
Certification exam: Yes, Exam language: english, Exam type: online
Description
Oletko IT-ammattilainen, joka on vastuussa sidosryhmien hallinnasta ja vuorovaikutuksesta eri sidosryhmien kanssa? Lisäksi tavoitteena on liiketoimintasuhteiden hallinnan ja yhteistoiminnan avulla tuottaa lisäarvoa?
ITIL 4 Specialist: Drive Stakeholder Value -moduuli opettaa IT-ammattilaisille olennaiset taidot, joita he tarvitsevat asiakaspolun ja -kokeman suunnittelussa tai hallinnassa.
Drive Stakeholder Value -kurssilla käsitellään tarvittavat asiakokonaisuudet virallisen kokeen läpäisemiseksi. ITIL 4 DSV -moduuli kuuluu osaksi 'ITIL Managing Professional (MP)' -kokonaisuutta ja osoittaa, kuinka tuottaa todellista ja kestävää arvoa ITIL:n mukaisessa palvelun elinkaaressa integroimalla saumattomasti erilaisia elementtejä.
Tentin läpäiseminen on edellytys ITIL Managing Professional -sertifioinnin saamiseksi.
Oppimistavoitteet
Ymmärtää, miten asiakaspolut suunnitellaan
Osaa kohdistaa markkinat ja eri sidosryhmät
Osaa edistää sidosryhmäsuhteiden hallintaa
Osaa muokata kysyntää ja määritellä soveltuvaa palvelutarjontaa
Osaa sovittaa asiakkaan odotukset palveluun ja sopia palveluiden yksityiskohdista
Osaa huomioida asiakkaiden ja käyttäjien elinkaaren
Tietää, miten toimia yhdessä jatkuvan arvonluonnin varmistamiseksi (palvelujen käyttäminen / tuottaminen)
Osaa todentaa ja vahvistaa palvelun arvon sidosryhmille
Esitietovaatimukset
ITIL 4 Foundation -sertifikaatti.

Koulutuspäivän aikataulu
Koulutuspäivän aikataulu on klo 9-16.
Valmentajat
Valmentajina toimivat Wakarun kokeneet ja ITIL-sertifoidut valmentajat.

Kurssimateriaali
Kurssimateriaali on englanninkielinen. Kurssimateriaali toimitetaan oppilaille etukäteen pdf-muodossa (kannattaa ottaa oma tabletti tai läppäri mukaan, jolta voi lukea materiaalia kurssin aikana).
Osaamisen todistaminen sertifioinnilla
Kurssilla suoritettavat harjoitukset valmentavat samalla osallistujia kurssin jälkeen suoritettavaan sertifiointitestiin.
Kysymyksien vaativuustaso: Bloomin taksonomian tasot 2-3
Monivalintakoe: yksi vaihtoehto neljästä on oikein, yksi piste / oikea vastaus ei miinuspisteitä
Tentti kieli: englanti
Tentin kesto: 1 tunti 30 minuuttia + 25% muille kuin englantia äidinkielenään puhuville
Kysymysten määrä: 40
Läpipääsyraja: 28/40 - 70%
Yksi piste / oikea vastaus
Oheismateriaalin käyttö ei sallittu
Osallistumisedellytykset: ITIL 4 Foundation sertifikaatti + osallistuminen kursseille
Sertifiointi ei vanhene
Toteutustapa: verkkotentti tai paperitentti viimeisen koulutuspäivän päätteeksi
ITIL 4 -jatkokurssit
Katso webinaaritallenne ITILin jatkokurssien esittelystä: https://www.oppia.fi/webinars/itil-4n-uusimmat-uutiset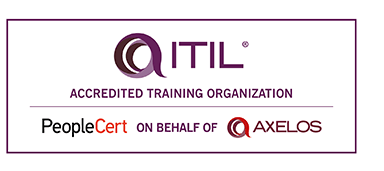 ITIL® is a registered trade mark of AXELOS Limited, used under permission of AXELOS Limited. All rights reserved.
The SwirlTM is a trade mark of AXELOS Limited, used under permission of AXELOS Limited. All rights reserved.
Wakaru Oy is an Accredited Training Organisation for ITIL®.
| Date | Start time | End time | Nb! |
| --- | --- | --- | --- |
| 02.06.2021 | 09:00 | 16:00 | |
| 03.06.2021 | 09:00 | 16:00 | |
| 04.06.2021 | 09:00 | 16:00 | |
Cancellation terms
Ilmoittautuminen on sitova. Mikäli ilmoittautuja ei pääse kurssille, voi hänen sijastaan tulla toinen henkilö. Mikäli ilmoittautumisen peruutus tehdään vähemmän kuin 14 päivää ennen kurssin alkua, veloitamme toimisto- ja varauskuluina 50% kurssimaksusta. Mikäli ilmoittautunut jää saapumatta kurssille ilman peruutusilmoitusta, veloitamme koko osallistumismaksun. Kurssimateriaalin toimittamisesta oppilaalle peruuntumistapauksessa veloitamme lisäksi 100 EUR. Peruutusmaksut veloitetaan myös sairastapauksissa.